▶︎ Format: trainer-led online course
▶︎ Level: advanced
▶︎ Duration: 6 hours (1 week)
▶︎ Language: English
▶︎ Certification Points: 25 points ★

Learn how to develop and manage interior design plans when dealing with multiple design options in one project. Master the techniques needed to handle intricate workflows, including multiple design options and project renovations. Throughout this course you will also see examples of modeling sophisticated elements using complex tools and methods.

Use the 'FORWARD' coupon code for 20% discount if you are a FORWARD/SSA client!

Learning Outcomes
By the end of the course, you will:
Manage multiple interior design options in one project
Learn project renovation processes and workflows
Create complex elements with various tools
Manage imported objects, embedded and linked libraries
Create and manage new surfaces
Compose compelling and intricate interior spaces
Document and present your project displaying the relevant information to understand the design
Target Audience
This course is for designers who often work on interior design projects and would like to understand the most efficient workflows to handle such projects. If you are interested in perfecting your modeling and documentation skills focusing specifically on interior design projects, then this course is for you.
Time commitment
The course consists of live, trainer-led online sessions - each 3 hour-long with breaks plus the time needed for completing the homework/quizzes.
Online Delivery Information
The online course will last for 1+2 weeks and it will include 2 live trainer-led sessions delivered on the Microsoft Teams platform. The live sessions will be recorded and will be available to watch on demand until 12 weeks after the conclusion of the last live meeting. Each live session is 3 hour long with breaks where the trainer will demonstrate various Archicad techniques, methods and workflows and answers your questions in the Q&A sessions. Participating in the live session is NOT mandatory however highly recommended to get the best training experience.
Quizzes and Tests
At the end of the live sessions, there will be theoretical quizzes and practical Archicad tests that can be completed until 2 weeks after the last live session of each course. After completing the quizzes and the practical tests with a minimum score of 60% and filling out the satisfaction survey, you will be awarded points towards the Archicad BIM Author Certification.
Software Requirements
The exercise file in this course have been created using the International language version of Archicad 25 which means that the work environment and some of the content may be different if you are using a different language version. To be able to follow along with the trainer, please make sure to download Archicad 25!
Agenda
| | | | | |
| --- | --- | --- | --- | --- |
| | Type | Topics | Date/Time | Duration |
| Session 01 | Live Meeting | Interior Design Techniques in Archicad 1 | Tuesday, Dec., 13, 14:00 CET (Budapest) | 3 hours with breaks |
| Session 02 | Live Meeting | Interior Design Techniques in Archicad 2 | Thursday, Dec., 15, 14:00 CET (Budapest) | 3 hours with breaks |
Recommended Learning
We recommend you to complete the following courses in order to be able to actively follow the trainer's presentation and demonstrations in Archicad:
Access Time Frame
You can access the course materials for an extra 12 weeks, counting from the conclusion of the last live meeting of the course. Within this time, you can access the course's assessments, download the exercise files and handouts or watch the recordings of the live meetings. After this, you will be deactivated from the course and will not be able to access any course materials.
Awards
Completing the course material, including the quizzes and assignments with a minimum score of 60% achievement and filling out the satisfaction survey, will award you points towards achieving the Archicad BIM Author Certification and a Certificate of Attendance in issues automatically in PDF format. 
Presenter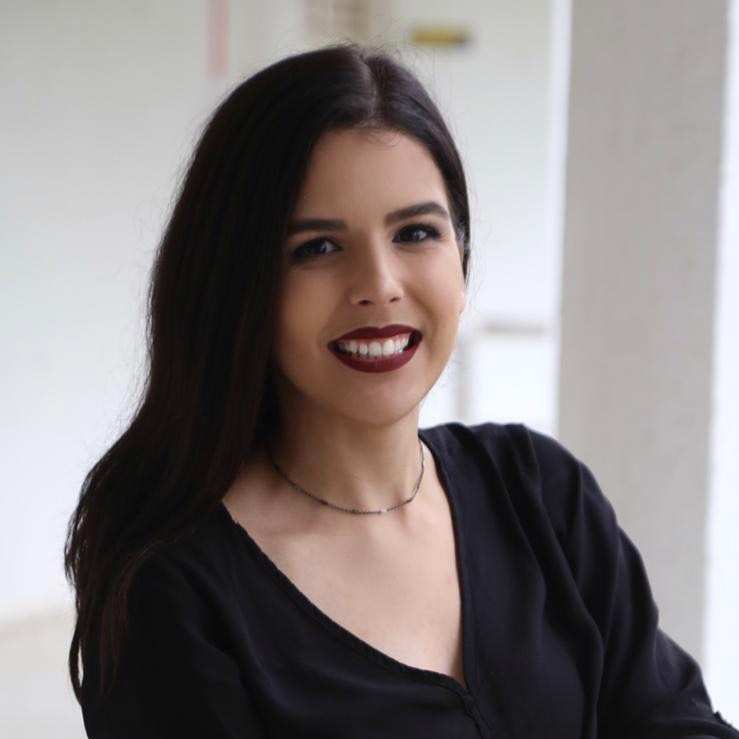 Yasmin Herden
Yasmin is a BIM Manager and BIM Professional certified by Graphisoft International, and is certified by buildingSMART. She's a Brazilian Architect and Urban Planner who consolidated her knowledge in BIM when she was a collaborator in the BIM Laboratory of Santa Catarina State. Currently she works as a BIM Consultant with implementation and auditing, focusing on optimized BIM workflows.
BIM Author Program
| | |
| --- | --- |
| | This course is part of Graphisoft's BIM Author Program that offers foundation and advanced level courses and learning paths that help you become a confident Archicad user and a Certified Archicad BIM Author. Learn more about the BIM Author Program here! |
---
Have Questions?
Contact us at learn@graphisoft.com! 
Here is the course outline:
Get familiar with the course outline and the agenda. Download the exercise files and the handout documents to be able to follow the course along with the trainer.
Live Meetings and Recordings
Join the online, live session and watch the recording if you cannot attend live.
Please complete the course quizzes as they are opening up after each live session.
Thank you for completing this training! Please fill out the anonymous satisfaction survey so we can continue improving our training materials!
Completion
The following certificates are awarded when the course is completed:
| | |
| --- | --- |
| | INT_Trainer-led_Online_Course_Certificate_of_Attendance |